ABOUT US
EDUARD staat voor: Eerlijk, Duurzaam, Uniek, Ambachtelijk, Re-used en Design. EDUARD refereert ook aan het mooie historische pand waarin de winkel in Leiden is gevestigd, het 'Eduard IJdo' pand dat dateert van 1890 en is gerenoveerd in 2015. We zijn gesitueerd op de hoek van twee van de mooiste grachten van Leiden, de (gedempte) Hooglandse Kerkgracht en de Oude Rijn. EDUARD is een concept store met een grote collectie producten die mooi vormgegeven zijn, gemaakt zijn van mooie materialen en nèt even anders zijn. Nederlands ontwerp, hergebruikt materiaal en duurzaam geproduceerde artikelen zijn favoriet bij EDUARD.
EDUARD is short for: Eco, Durable, Unique, Artisanal, Re-used and Design. EDUARD also refers to the beautiful historic building in which the shop in Leiden is located, the 'Eduard IJdo' building that dates from 1890 and was renovated in 2015. We are situated on the corner of two of the most beautiful canals in Leiden, the Hooglandse Kerkgracht and the Oude Rijn. EDUARD is a concept store with a large collection of products that are beautifully designed, made of good materials and that are just that little bit different. Dutch design, recycled materials and sustainably produced items are EDUARD's favorites.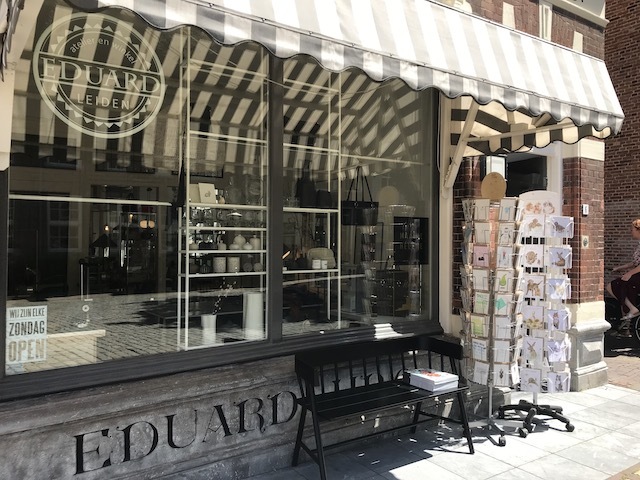 WEBSHOP
Alles wat u in de webshop ziet, is actueel aanwezig in onze 'echte' winkels. Als u een product niet (meer) kunt vinden, laat het ons dan weten, vaak kunnen we het voor u bestellen.
Everything you see in the webshop is currently available in our 'real' stores. If you cannot find a product (anymore), please let us know, we can often order it for you.
COLLECTION
Onze collectie is samengesteld uit een hele waslijst aan mooie merken. We zijn altijd op zoek naar nieuwe mooie producten, er komen steeds nieuwe dingen in de winkel bij en we houden het geheel daarmee graag verrassend. Als u per merk wilt zoeken in de webshop, kunt u de zoekfunctie gebruiken en onder het kopje BRANDS kunt u meer informatie vinden per merk.
Our collection is composed of a whole laundry list of beautiful brands. We are always looking for new beautiful products, new things are always added to the store and we like to keep the whole thing surprising. If you want to search the webshop by brand, you can use the search function and under the BRANDS heading you can find more information per brand.
TEAM LEIDEN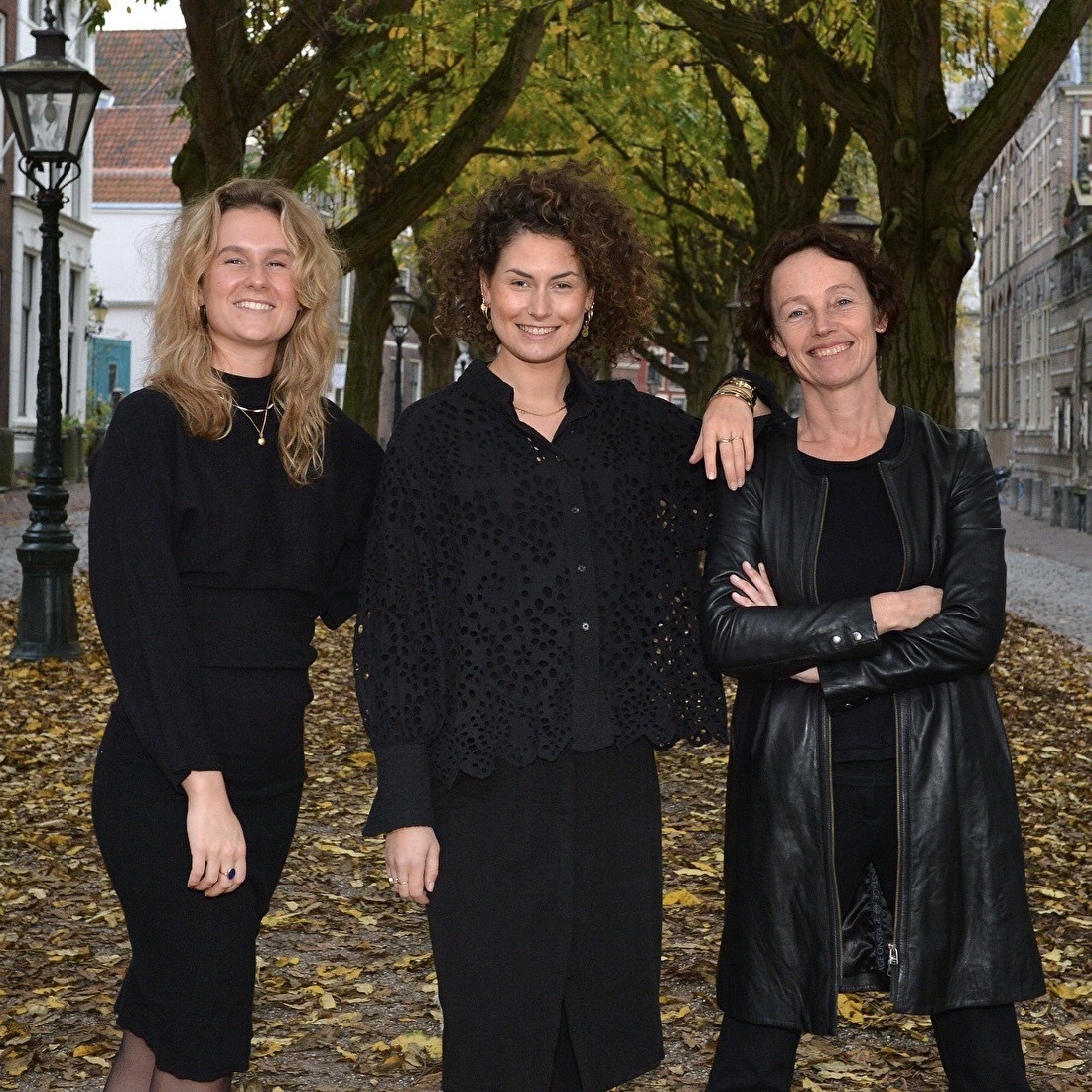 From left to right: Noortje Kuipers, Maaike Duijvekam (storemanager) and Claudia de Zeeuw (owner).